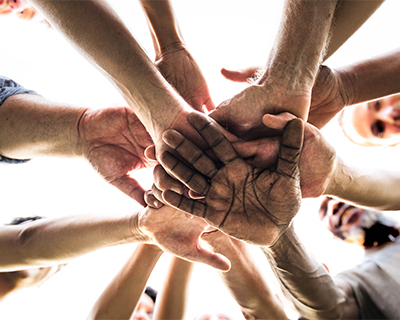 By Christina Weiler, Colgate University, Founder of UCan Nonprofit Organization; Christopher Galantino, Cornell University, President Cornell Sustainability Consultants; Rob Watson, Chief Science Officer, Eco-Hub LLC. Founder & Co-chair SWEEP Standard
Drafted by Thomas Jefferson and others in 1776, signed by 56 delegates of the Continental Congress, and ratified by Congress on July 4th, the U.S. Declaration of Independence signaled a sea-change in social governance and the beginning of the end of more than a century of colonial European domination. In some respects, China's 2018 National Sword policy is a declaration of independence from their decades of importing discarded materials from overseas, and, as detailed below, has upended recycling programs across the US and indeed across the globe.
Since November 2017, Waste Dive has been conducting an ongoing investigation of the effects of China's material import ban across the country to depict the severity of American recycling dependence on foreign markets. The analysis was performed on a state-by-state basis with levels of policy impact on each state's recycling infrastructure categorized as either "Minimal," "Noticeable", or "Heavy." Minimal indicated no major issues in program scope or performance, Noticeable indicated slower facility output and recycling program cuts under consideration or being implemented, and Heavy indicated shrunken or vanished markets, significantly cut back programs, and recyclables being landfilled instead of being processed for reuse.
SWEEP has been tracking Waste Dive's analysis since its release (see Table 1), which reveals the depth and spread of disruptions in the US recycling industry. In the first survey, Waste Dive found some disruption, with 16 states (32%) reporting either "Noticeable" or "Heavy" disruption. Just two months later, in January 2018, it was found that 16 states reported Noticeable impacts on their recycling infrastructure, and another 6 Heavy. In other words, 44% of the states identified as experiencing either Noticeable or Heavy impacts on their recycling infrastructure, representing 44.3% of the nation's GDP and 41.4% of the nation's population.
Table 1 – Waste Dive Report: Impact of China Import Ban on Recycling in US States
| | | | | | |
| --- | --- | --- | --- | --- | --- |
| Date | Minimal Impact States | Noticeable Impact States | Heavy Impact States | % of US GDP Impacted States | % of US population Impacted States |
| Nov 2017 | 34 | 12 | 4 | 28 | 26 |
| Jan 2018 | 28 | 16 | 6 | 44.3 | 41.4 |
| Feb 2018 | 27 | 15 | 8 | 45.7 | 43.3 |
| Mar 2018 | 25 | 15 | 10 | 51.5 | 49.1 |
| Apr 2018 | 25 | 16 | 10 | 59.6 | 58.3 |
| Jun 2018 | 16 | 24 | 10 | 75.2 | 72 |
In May 2018, China announced its rejection of all imported materials, further tightening the noose. By June 2018, 68% of total states now identify as Noticeable or Heavy, representing 75% of the nation's GDP and 72% of the nation's population. Market conditions for recyclable materials are so bleak that even historically green states such as Vermont are allowing temporary disposal of recyclables, like mixed paper, in landfills while Roanoke, Virginia and many other municipalities have stopped accepting plastics 3-7.  
Clearly, the conventional recycling infrastructure is rapidly deteriorating across the country. Without targeted and coordinated efforts to rethink and re-establish domestic recycling infrastructure, there is a grave danger that the market, and more importantly public participation, will completely unravel 50 years of effort and investment in recycling discarded materials.
We must transition from a take-make-waste management framework to a sustainable materials management (SMM) framework by expanding the definition of what's recyclable to consider the constituent molecules that make up the materials, not just the materials themselves itself. To access these molecules, we need new, much more sophisticated post-collection technology for sorting and post-sorting processing, which is just now becoming available.
One purpose of the SWEEP standard is to define this SMM framework. SWEEP seeks to define and certify best sustainable practice in materials management, identifying and rewarding leaders in the municipal and private sectors. To this end, a significant portion of the SWEEP standard will lay out performance requirements for recovering and locally remanufacturing discarded materials into new products while creating new economic opportunities. By bringing together SMM policy, analysis and education with best practices in collection, processing, recovery, and disposal, SWEEP recognizes the complexity, as well as the interdependence, of all of the aspects of the industry.
As we contemplate the freedoms and benefits that have accrued over our 242 years of independence, it is worth also considering a 21st century update to recognize interdependence as an equally crucial underpinning of modern society.
In the past, there have been numerous "Declaration[s] of Interdependence," the earliest dating from the '30s and '40s. The earliest declarations focused on promoting greater cultural and religious tolerance, while more recent versions have emphasized how humanity is part of, and highly dependent on, a much larger web of physical, chemical and biological processes that govern the creation and maintenance of life on earth.
The original Declaration of Interdependence reads, "Human progress having reached a high level through respect for the liberty and dignity of men, it has become desirable to re-affirm […] that the realization of human interdependence and solidarity is the best guard of civilization."
Today, in the face of the ongoing collapse of the recycling industry, this call for solidarity must be widely echoed. The municipal and private waste industry must work together to 'create a more perfect union', and fulfil the potential of discarded materials to be a driver of economic development and opportunity, rather than an expensive nuisance that must be managed.
In anticipation and honor of the United States' Independence Day, the time has come for the US waste management industry to realize its interdependence and reconfigure its policies, programs and projects to support sustainable materials management at home and abroad.